"Oh, sing to the Lord a new song! For He has done marvelous things." Ps 98:1
This verse reminds me of ancient times when King David, even as a shepherd boy, wrote psalms that to this day change lives. Many of his words are repeated in songs. In some cases whole chapters have been used as lyrics. For instance, if you google Psalm 98 you will find numerous songs put to the ancient words of David in this psalm. Last spring we personally experienced King David's words in his setting. In our travels throughout Israel we saw places where David likely wrote some of his ancient words. Almost daily as we journeyed through the holy land we sang together on the bus Michael W. Smith's song, Ancient Words.
Holy words long preserved
For our walk in this world,
They resound with God's own heart
Oh, let the Ancient words impart.
Words of Life, words of Hope
Give us strength, help us cope
In this world, where e'er we roam
Ancient words will guide us Home.
Holy words of our Faith
Handed down to this age.
Came to us through sacrifice
Oh heed the faithful words of Christ.
Ancient words ever true
Changing me, and changing you.
We have come with open hearts
Oh let the ancient words impart.
We are blessed in our walk in this world with biblical writings and songs that still resound in our own hearts to this day.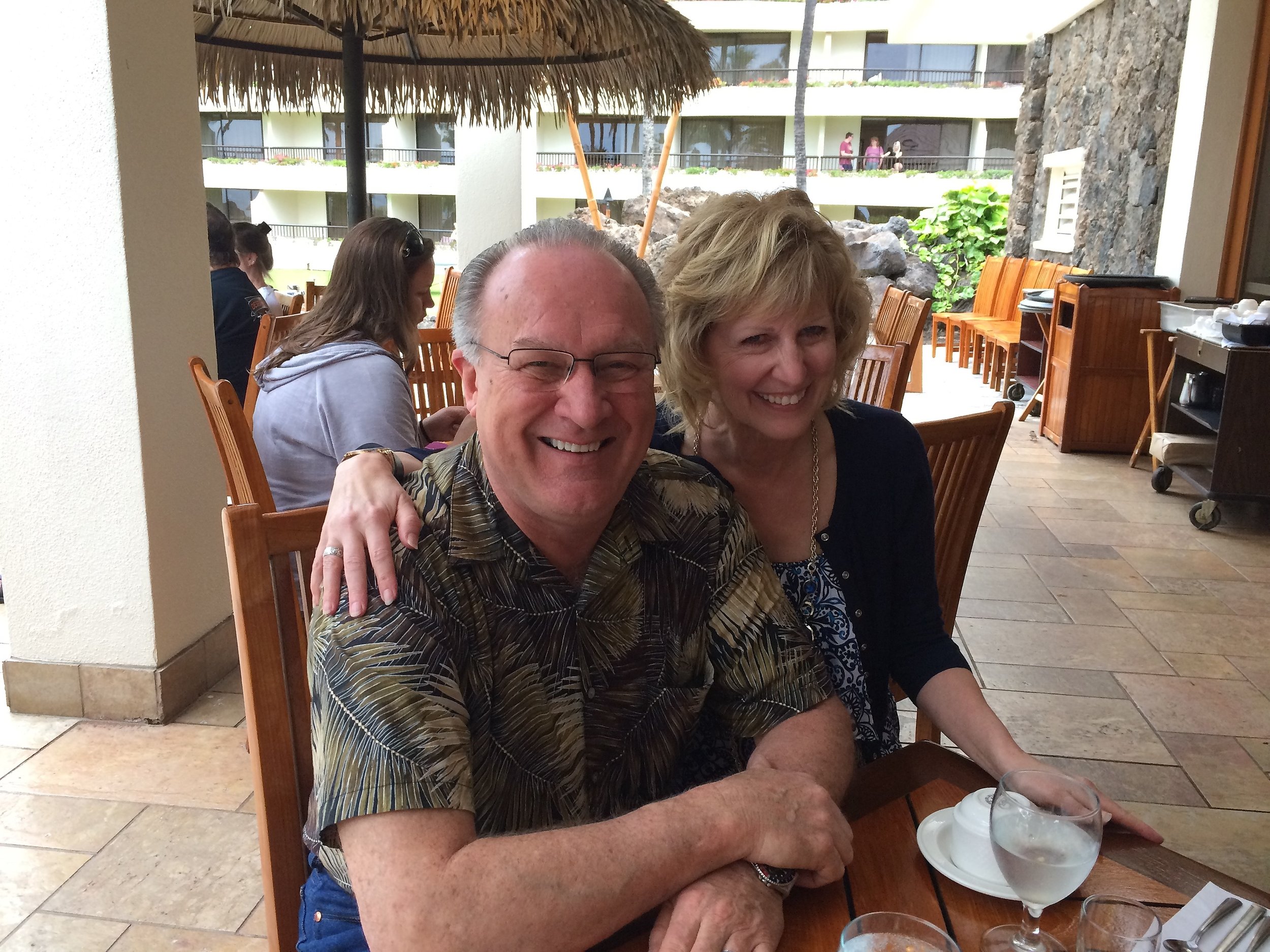 was born in France, is a Swiss citizen, immigrated to Canada, became a Canadian citizen, immigrated to the United States, and became a permanent resident. He's a fourth generation Adventist, a husband, father of two sons, and grandfather of six to date.
Mark 7
Defilement Comes from Within
1 Then the Pharisees and some of the scribes came together to Him, having come from Jerusalem. 2 Now when they saw some of His disciples eat bread with defiled, that is, with unwashed hands, they found fault. 3 For the Pharisees and all the Jews do not eat unless they wash their hands in a special way, holding the tradition of the elders. 4 When they come from the marketplace, they do not eat unless they wash. And there are many other things which they have received and hold, like the washing of cups, pitchers, copper vessels, and couches.
5 Then the Pharisees and scribes asked Him, "Why do Your disciples not walk according to the tradition of the elders, but eat bread with unwashed hands?"
6 He answered and said to them, "Well did Isaiah prophesy of you hypocrites, as it is written:
'This people honors Me with their lips,
But their heart is far from Me.
7 And in vain they worship Me,
Teaching as doctrines the commandments of men.'
8 For laying aside the commandment of God, you hold the tradition of men—the washing of pitchers and cups, and many other such things you do."
9 He said to them, "All too well you reject the commandment of God, that you may keep your tradition. 10 For Moses said, 'Honor your father and your mother'; and, 'He who curses father or mother, let him be put to death.' 11 But you say, 'If a man says to his father or mother, "Whatever profit you might have received from me is Corban"—' (that is, a gift to God), 12 then you no longer let him do anything for his father or his mother, 13 making the word of God of no effect through your tradition which you have handed down. And many such things you do."
14 When He had called all the multitude to Himself, He said to them, "Hear Me, everyone, and understand: 15 There is nothing that enters a man from outside which can defile him; but the things which come out of him, those are the things that defile a man. 16 If anyone has ears to hear, let him hear!"
17 When He had entered a house away from the crowd, His disciples asked Him concerning the parable. 18 So He said to them, "Are you thus without understanding also? Do you not perceive that whatever enters a man from outside cannot defile him, 19 because it does not enter his heart but his stomach, and is eliminated, thus purifying all foods?" 20 And He said, "What comes out of a man, that defiles a man. 21 For from within, out of the heart of men, proceed evil thoughts, adulteries, fornications, murders, 22 thefts, covetousness, wickedness, deceit, lewdness, an evil eye, blasphemy, pride, foolishness. 23 All these evil things come from within and defile a man."
A Gentile Shows Her Faith
24 From there He arose and went to the region of Tyre and Sidon. And He entered a house and wanted no one to know it, but He could not be hidden. 25 For a woman whose young daughter had an unclean spirit heard about Him, and she came and fell at His feet. 26 The woman was a Greek, a Syro-Phoenician by birth, and she kept asking Him to cast the demon out of her daughter. 27 But Jesus said to her, "Let the children be filled first, for it is not good to take the children's bread and throw it to the little dogs."
28 And she answered and said to Him, "Yes, Lord, yet even the little dogs under the table eat from the children's crumbs."
29 Then He said to her, "For this saying go your way; the demon has gone out of your daughter."
30 And when she had come to her house, she found the demon gone out, and her daughter lying on the bed.
Jesus Heals a Deaf-Mute
31 Again, departing from the region of Tyre and Sidon, He came through the midst of the region of Decapolis to the Sea of Galilee. 32 Then they brought to Him one who was deaf and had an impediment in his speech, and they begged Him to put His hand on him. 33 And He took him aside from the multitude, and put His fingers in his ears, and He spat and touched his tongue. 34 Then, looking up to heaven, He sighed, and said to him, "Ephphatha," that is, "Be opened."
35 Immediately his ears were opened, and the impediment of his tongue was loosed, and he spoke plainly. 36 Then He commanded them that they should tell no one; but the more He commanded them, the more widely they proclaimed it. 37 And they were astonished beyond measure, saying, "He has done all things well. He makes both the deaf to hear and the mute to speak."
Mark 8
Feeding the Four Thousand
1 In those days, the multitude being very great and having nothing to eat, Jesus called His disciples to Him and said to them, 2 "I have compassion on the multitude, because they have now continued with Me three days and have nothing to eat. 3 And if I send them away hungry to their own houses, they will faint on the way; for some of them have come from afar."
4 Then His disciples answered Him, "How can one satisfy these people with bread here in the wilderness?"
5 He asked them, "How many loaves do you have?"
And they said, "Seven."
6 So He commanded the multitude to sit down on the ground. And He took the seven loaves and gave thanks, broke them and gave them to His disciples to set before them; and they set them before the multitude. 7 They also had a few small fish; and having blessed them, He said to set them also before them. 8 So they ate and were filled, and they took up seven large baskets of leftover fragments. 9 Now those who had eaten were about four thousand. And He sent them away, 10 immediately got into the boat with His disciples, and came to the region of Dalmanutha.
The Pharisees Seek a Sign
11 Then the Pharisees came out and began to dispute with Him, seeking from Him a sign from heaven, testing Him. 12 But He sighed deeply in His spirit, and said, "Why does this generation seek a sign? Assuredly, I say to you, no sign shall be given to this generation."
Beware of the Leaven of the Pharisees and Herod
13 And He left them, and getting into the boat again, departed to the other side. 14 Now the disciples had forgotten to take bread, and they did not have more than one loaf with them in the boat. 15 Then He charged them, saying, "Take heed, beware of the leaven of the Pharisees and the leaven of Herod."
16 And they reasoned among themselves, saying, "It is because we have no bread."
17 But Jesus, being aware of it, said to them, "Why do you reason because you have no bread? Do you not yet perceive nor understand? Is your heart still hardened? 18 Having eyes, do you not see? And having ears, do you not hear? And do you not remember? 19 When I broke the five loaves for the five thousand, how many baskets full of fragments did you take up?"
They said to Him, "Twelve."
20 "Also, when I broke the seven for the four thousand, how many large baskets full of fragments did you take up?"
And they said, "Seven."
21 So He said to them, "How is it you do not understand?"
A Blind Man Healed at Bethsaida
22 Then He came to Bethsaida; and they brought a blind man to Him, and begged Him to touch him. 23 So He took the blind man by the hand and led him out of the town. And when He had spit on his eyes and put His hands on him, He asked him if he saw anything.
24 And he looked up and said, "I see men like trees, walking."
25 Then He put His hands on his eyes again and made him look up. And he was restored and saw everyone clearly. 26 Then He sent him away to his house, saying, "Neither go into the town, nor tell anyone in the town."
Peter Confesses Jesus as the Christ
27 Now Jesus and His disciples went out to the towns of Caesarea Philippi; and on the road He asked His disciples, saying to them, "Who do men say that I am?"
28 So they answered, "John the Baptist; but some say, Elijah; and others, one of the prophets."
29 He said to them, "But who do you say that I am?"
Peter answered and said to Him, "You are the Christ."
30 Then He strictly warned them that they should tell no one about Him.
Jesus Predicts His Death and Resurrection
31 And He began to teach them that the Son of Man must suffer many things, and be rejected by the elders and chief priests and scribes, and be killed, and after three days rise again. 32 He spoke this word openly. Then Peter took Him aside and began to rebuke Him. 33 But when He had turned around and looked at His disciples, He rebuked Peter, saying, "Get behind Me, Satan! For you are not mindful of the things of God, but the things of men."
Take Up the Cross and Follow Him
34 When He had called the people to Himself, with His disciples also, He said to them, "Whoever desires to come after Me, let him deny himself, and take up his cross, and follow Me. 35 For whoever desires to save his life will lose it, but whoever loses his life for My sake and the gospel's will save it. 36 For what will it profit a man if he gains the whole world, and loses his own soul? 37 Or what will a man give in exchange for his soul? 38 For whoever is ashamed of Me and My words in this adulterous and sinful generation, of him the Son of Man also will be ashamed when He comes in the glory of His Father with the holy angels."
Psalm 98
A Song of Praise to the Lord for His Salvation and Judgment
A Psalm.
1 Oh, sing to the Lord a new song!
For He has done marvelous things;
His right hand and His holy arm have gained Him the victory.
2 The Lord has made known His salvation;
His righteousness He has revealed in the sight of the nations.
3 He has remembered His mercy and His faithfulness to the house of Israel;
All the ends of the earth have seen the salvation of our God.
4 Shout joyfully to the Lord, all the earth;
Break forth in song, rejoice, and sing praises.
5 Sing to the Lord with the harp,
With the harp and the sound of a psalm,
6 With trumpets and the sound of a horn;
Shout joyfully before the Lord, the King.
7 Let the sea roar, and all its fullness,
The world and those who dwell in it;
8 Let the rivers clap their hands;
Let the hills be joyful together
9 before the Lord,
For He is coming to judge the earth.
With righteousness He shall judge the world,
And the peoples with equity.