Jesus' teachings often turned the common thinking upside down. Hate is as bad as murder, lust is as bad as adultery, etc. He tried to awaken everyone to the true meaning of the law. Jesus did not minimize the importance of keeping the law, but He was trying to get the people, especially the Pharisees, to ditch legalism. However, legalism is still alive and well. We will not earn any rewards for following the law in order to feel important or better than others.
What Jesus was teaching was the importance of having a heart change. What matters is for us to have a loving relationship with God and with our "neighbor", all humankind. It not only makes life better for everyone; it makes life better for us as individuals. Jesus is teaching that we must overflow with love. He wants us to love Him, to love ourselves as much as He does, and to love everyone else as much as He does. If we do that, we will live the way that we were created to live. Our lives will be constructive rather than destructive. Yet, there can be rewards if we trust in the Lord: peace and abundant joy in all circumstances.
Lord, we pray that, as we walk with You, we become more like You. Amen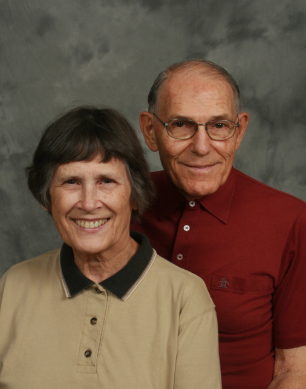 is a child of God trying to grow up and keep up.
Matthew 19
Marriage and Divorce
1 Now it came to pass, when Jesus had finished these sayings, that He departed from Galilee and came to the region of Judea beyond the Jordan. 2 And great multitudes followed Him, and He healed them there.
3 The Pharisees also came to Him, testing Him, and saying to Him, "Is it lawful for a man to divorce his wife for just any reason?"
4 And He answered and said to them, "Have you not read that He who made them at the beginning 'made them male and female,' 5 and said,'For this reason a man shall leave his father and mother and be joined to his wife, and the two shall become one flesh'? 6 So then, they are no longer two but one flesh. Therefore what God has joined together, let not man separate."
7 They said to Him, "Why then did Moses command to give a certificate of divorce, and to put her away?"
8 He said to them, "Moses, because of the hardness of your hearts, permitted you to divorce your wives, but from the beginning it was not so.9 And I say to you, whoever divorces his wife, except for sexual immorality, and marries another, commits adultery; and whoever marries her who is divorced commits adultery."
10 His disciples said to Him, "If such is the case of the man with his wife, it is better not to marry."
Jesus Teaches on Celibacy
11 But He said to them, "All cannot accept this saying, but only those to whom it has been given: 12 For there are eunuchs who were born thus from their mother's womb, and there are eunuchs who were made eunuchs by men, and there are eunuchs who have made themselves eunuchs for the kingdom of heaven's sake. He who is able to accept it, let him accept it."
Jesus Blesses Little Children
13 Then little children were brought to Him that He might put His hands on them and pray, but the disciples rebuked them. 14 But Jesus said, "Let the little children come to Me, and do not forbid them; for of such is the kingdom of heaven." 15 And He laid His hands on them and departed from there.
Jesus Counsels the Rich Young Ruler
16 Now behold, one came and said to Him, "Good Teacher, what good thing shall I do that I may have eternal life?"
17 So He said to him, "Why do you call Me good? No one is good but One, that is, God. But if you want to enter into life, keep the commandments."
18 He said to Him, "Which ones?"
Jesus said, "'You shall not murder,' 'You shall not commit adultery,' 'You shall not steal,' 'You shall not bear false witness,' 19 'Honor your father and your mother,' and, 'You shall love your neighbor as yourself.' "
20 The young man said to Him, "All these things I have kept from my youth. What do I still lack?"
21 Jesus said to him, "If you want to be perfect, go, sell what you have and give to the poor, and you will have treasure in heaven; and come, follow Me."
22 But when the young man heard that saying, he went away sorrowful, for he had great possessions.
With God All Things Are Possible
23 Then Jesus said to His disciples, "Assuredly, I say to you that it is hard for a rich man to enter the kingdom of heaven. 24 And again I say to you, it is easier for a camel to go through the eye of a needle than for a rich man to enter the kingdom of God."
25 When His disciples heard it, they were greatly astonished, saying, "Who then can be saved?"
26 But Jesus looked at them and said to them, "With men this is impossible, but with God all things are possible."
27 Then Peter answered and said to Him, "See, we have left all and followed You. Therefore what shall we have?"
28 So Jesus said to them, "Assuredly I say to you, that in the regeneration, when the Son of Man sits on the throne of His glory, you who have followed Me will also sit on twelve thrones, judging the twelve tribes of Israel. 29 And everyone who has left houses or brothers or sisters or father or mother or wife or children or lands, for My name's sake, shall receive a hundredfold, and inherit eternal life. 30 But many who are first will be last, and the last first.
Matthew 20
The Parable of the Workers in the Vineyard
1 "For the kingdom of heaven is like a landowner who went out early in the morning to hire laborers for his vineyard. 2 Now when he had agreed with the laborers for a denarius a day, he sent them into his vineyard.3 And he went out about the third hour and saw others standing idle in the marketplace, 4 and said to them, 'You also go into the vineyard, and whatever is right I will give you.' So they went. 5 Again he went out about the sixth and the ninth hour, and did likewise. 6 And about the eleventh hour he went out and found others standing idle, and said to them, 'Why have you been standing here idle all day?' 7 They said to him, 'Because no one hired us.' He said to them, 'You also go into the vineyard, and whatever is right you will receive.'
8 "So when evening had come, the owner of the vineyard said to his steward, 'Call the laborers and give them their wages, beginning with the last to the first.' 9 And when those came who were hired about the eleventh hour, they each received a denarius. 10 But when the first came, they supposed that they would receive more; and they likewise received each a denarius. 11 And when they had received it, they complained against the landowner, 12 saying, 'These last men have worked only one hour, and you made them equal to us who have borne the burden and the heat of the day.' 13 But he answered one of them and said, 'Friend, I am doing you no wrong. Did you not agree with me for a denarius? 14 Take what is yours and go your way. I wish to give to this last man the same as to you. 15 Is it not lawful for me to do what I wish with my own things? Oris your eye evil because I am good?' 16 So the last will be first, and the first last. For many are called, but few chosen."
Jesus a Third Time Predicts His Death and Resurrection
17 Now Jesus, going up to Jerusalem, took the twelve disciples aside on the road and said to them, 18 "Behold, we are going up to Jerusalem, and the Son of Man will be betrayed to the chief priests and to the scribes; and they will condemn Him to death, 19 and deliver Him to the Gentiles tomock and to scourge and to crucify. And the third day He will rise again."
Greatness Is Serving
20 Then the mother of Zebedee's sons came to Him with her sons, kneeling down and asking something from Him.
21 And He said to her, "What do you wish?"
She said to Him, "Grant that these two sons of mine may sit, one on Your right hand and the other on the left, in Your kingdom."
22 But Jesus answered and said, "You do not know what you ask. Are you able to drink the cup that I am about to drink, and be baptized with the baptism that I am baptized with?"
They said to Him, "We are able."
23 So He said to them, "You will indeed drink My cup, and be baptized with the baptism that I am baptized with; but to sit on My right hand and on My left is not Mine to give, but it is for those for whom it is prepared by My Father."
24 And when the ten heard it, they were greatly displeased with the two brothers. 25 But Jesus called them to Himself and said, "You know that the rulers of the Gentiles lord it over them, and those who are great exercise authority over them. 26 Yet it shall not be so among you; but whoever desires to become great among you, let him be your servant. 27 And whoever desires to be first among you, let him be your slave— 28 just as the Son of Man did not come to be served, but to serve, and to give His life a ransom for many."
Two Blind Men Receive Their Sight
29 Now as they went out of Jericho, a great multitude followed Him. 30 And behold, two blind men sitting by the road, when they heard that Jesus was passing by, cried out, saying, "Have mercy on us, O Lord, Son of David!"
31 Then the multitude warned them that they should be quiet; but they cried out all the more, saying, "Have mercy on us, O Lord, Son of David!"
32 So Jesus stood still and called them, and said, "What do you want Me to do for you?"
33 They said to Him, "Lord, that our eyes may be opened." 34 So Jesus had compassion and touched their eyes. And immediately their eyes received sight, and they followed Him.
Psalm 90
The Eternity of God, and Man's Frailty
A Prayer of Moses the man of God.
1 Lord, You have been our dwelling place in all generations.
2 Before the mountains were brought forth,
Or ever You had formed the earth and the world,
Even from everlasting to everlasting, You are God.
3 You turn man to destruction,
And say, "Return, O children of men."
4 For a thousand years in Your sight
Are like yesterday when it is past,
And like a watch in the night.
5 You carry them away like a flood;
They are like a sleep.
In the morning they are like grass which grows up:
6 In the morning it flourishes and grows up;
In the evening it is cut down and withers.
7 For we have been consumed by Your anger,
And by Your wrath we are terrified.
8 You have set our iniquities before You,
Our secret sins in the light of Your countenance.
9 For all our days have passed away in Your wrath;
We finish our years like a sigh.
10 The days of our lives are seventy years;
And if by reason of strength they are eighty years,
Yet their boast is only labor and sorrow;
For it is soon cut off, and we fly away.
11 Who knows the power of Your anger?
For as the fear of You, so is Your wrath.
12 So teach us to number our days,
That we may gain a heart of wisdom.
13 Return, O Lord!
How long?
And have compassion on Your servants.
14 Oh, satisfy us early with Your mercy,
That we may rejoice and be glad all our days!
15 Make us glad according to the days in which You have afflicted us,
The years in which we have seen evil.
16 Let Your work appear to Your servants,
And Your glory to their children.
17 And let the beauty of the Lord our God be upon us,
And establish the work of our hands for us;
Yes, establish the work of our hands.